There is much to do to keep your child happy and comfortable playing around the house. Whether it's reading bedtime stories, playing children-friendly video games, watching cartoons in the living area, or preparing meals together. But have you ever thought of painting a mural in their bedroom?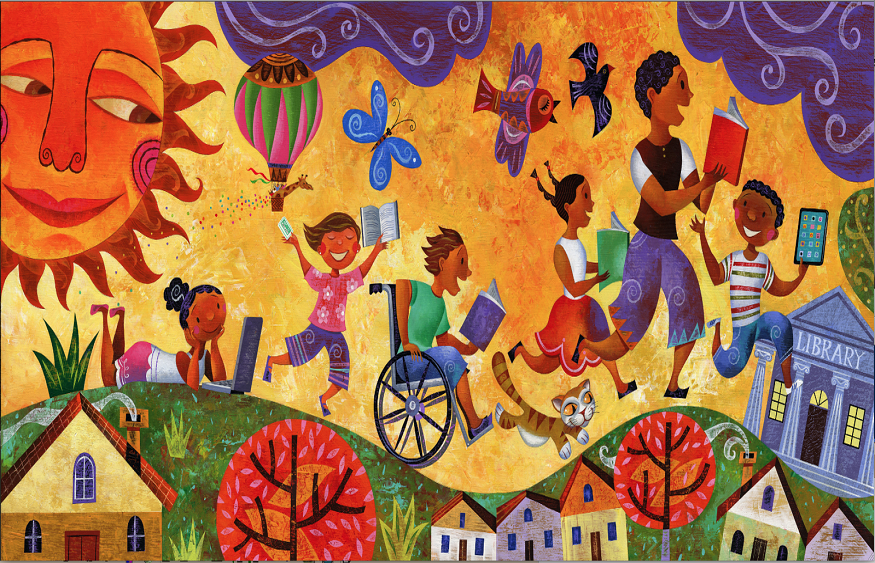 Well, it's a good idea if you know where to start. The good thing is that if you know what kind of artwork your kids like, you can experiment with some wallpaper ideas. You'll be able to decorate their bedrooms with the best children's murals.
Fortunately, there are character-linked wallpapers you can use as inspiration. Kids' bedroom mural ideas come in all kinds of designs, but you should settle for what they yearn for or admire. You can also think of what the children might or wish to become and design an incredible bedroom mural.
In light of this, there are considerations to think through and create impressive murals for kids. Read here to learn more.
Integral Things to Consider When Choosing Kid's Murals 
Children deserve the finest things in life. You can introduce them to the better side of life by improving the look of their bedrooms. The type of décor you invest in for your kids will mean a lot.
Start by introducing them to wall murals. Try and have their bedroom walls fitted with the finest murals you find appealing. Here are tips for choosing the best mural wallpapers for children to guide you:
A Design Your Children Will Grow with Them
Before you pick and invest in a mural, ensure it's a design the kid will want to see for several years. You may have different ideas, but a design depicting their personality is a perfect choice.
Settle for adaptable designs that work for children of different ages. It has to express their personalities as they transition into teens. For instance, pick a mountain silhouette mural if they love nature and traveling.
Ensure the Mural is Not Overwhelming or Busy
In most cases, it is recommendable to paint murals with neutral or coordinating colors. A simple design covering a certain wall portion can still work. These murals will provide extra space and make the room look more relaxed and manageable.
Your children will spend most of the time in the room sleeping. So, create a fun environment that will bring calm for some sweet dreams.
Consider How the Mural Will Work After Renovations
As your child grows, significant renovations and remodeling are necessary. The child will need new furniture and other accessories. While making these changes, imagine how the mural will look if you move the furniture.
If you had a forest wallpaper, consider whether it would still fit into the child's personality. Will the wallpaper still give an impression of a beautiful misty morning in the woodland forest?
Mind Your Color Scheme
Don't go too trendy with your children's wallpaper mural's color scheme. Remember, color trends are ever-changing, and something new will hit the market soon.
Children's bedroom color schemes come and go. The teal and brown or hot pink and lime green you like will be out of fashion in a few months.
Therefore, go for a subtle or classic color palette that will stand out for a long time. Colors may create a beautiful focal point for the nursery, but they shouldn't overpower the setting.
Don't Fret about Trying New Things- Go Big
If you find something your child likes and you fancy it too, make it a worthwhile investment. Don't just focus on one area while looking for a unique children's mural.
A small mural may not transform the bedroom as you would wish. Go for large customizable murals that add cohesiveness to the space. A large world map mural can also suit the room perfectly.
To Sum Up 
Whether you have the skill sets to DIY or want to hire a mural artist, don't hesitate to choose a lovely children's wallpaper mural. Children like seeing their favorite things displayed on their walls. Settle for creative, fun, and tasteful mural wallpapers. Further, pick designs made from high-quality materials because children like to have fun and get messy.